Dr. Rola Samir Abd El-Rahman Afify

Certificates
OPITO global training certificates (2023).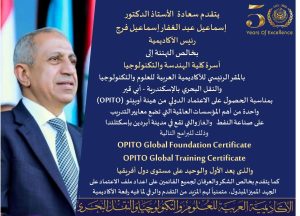 Almentor.net (www.almentor.net),

Master Storytelling in presentations (2020).
Impact of life skills on your success, (2020).
How to avoid job burnout (2020).
Coping with change (2020).
OPITO Verifier Certificates (2018).
OPITO Assessor Certificates (2017).
A Certified SOLIDWORKS Professional (CSWP), SOLIDWORKS Essentials, SOLIDWORKS Drawings, Advanced Part Modeling, and Advanced Assembly Modeling (2017).
Ansys (Mechanical – FLUENT).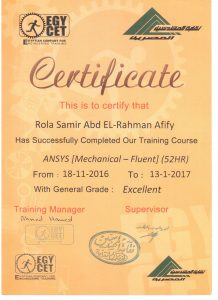 Arab Academy for Science, Technology and Maritime Transport, Faculty and Leadership Development Center,

Creativity and innovation management (2020).
Competing for research funds (2019).
Introducing technology in education (2018).
Conducting exams in modern ways (2018).
Scientific Research Ethics, (2017).
Managing Research Teams, (2017).
Effective Presentation skills, (2016).
Organizing Scientific Conferences, (2016).
Educational Preparation Course for Graduate Teaching Assistants and Lecturers, (2015).
Alexandria University, Faculty and Leadership Development Center,

Design and production of digital content.
Legal and financial aspects in university.
Funded research implementation and research team management.
International publishing of research.
Experimental design and statistical analyses systems (SPSS).
Alexandria higher Institute for Engineering and Technology,

Developing the capabilities of faculty members in evaluating students.
Effective communication between students, faculty members and teaching assistant.
Modern methods of teaching.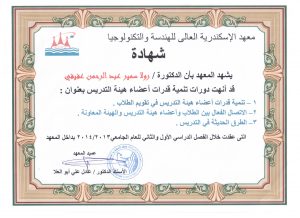 ICDL (IT, Microsoft Windows, Word, Excel, Access, Internet and Power Point).) (2016).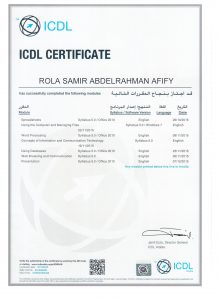 Communication skills: Diploma in Neuro-Linguistic Programming (Canadian Training Center, Dr. Ibrahim Elfiky, 2011).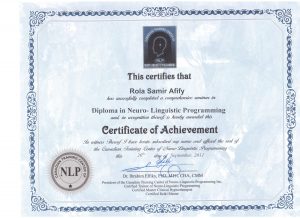 Diploma in Human Resources Management (College of Cambridge, School of Management, 2011).
Certificates for attending quality courses at Pharos University:
Lab-Volt (Process control, FMS and CIM systems).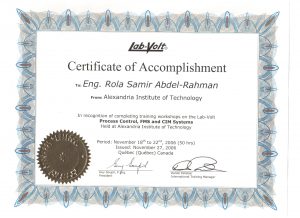 Microsoft Certified Professional (MCP)

Windows NT4 administration, (2000).
Windows NT4 workstation, (2000).
Windows NT4 enterprise, (2001).